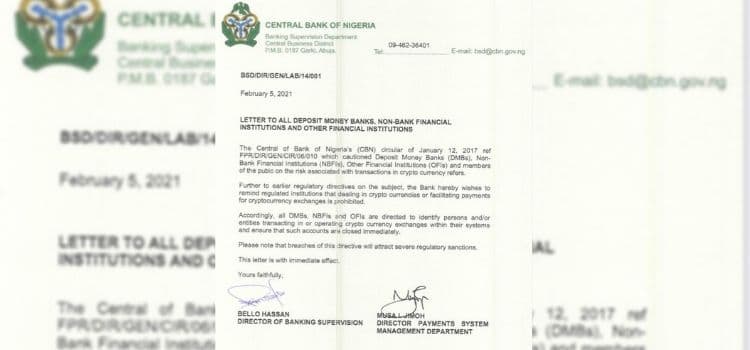 It is bad news for investors of cryptocurrency in Nigeria the Central Bank says with immediate effect, account for persons and entities dealing in cryptocurrency are to be closed.
This directive was handed down in a circular by the apex bank and signed by the directors of banking supervision as well as the payment systems management department to all Deposit Money Banks, DMBS, non banking financial institutions, and other financial institution.
In the circular, institutions were warned that failure or breaches of the directives to identify and close cryptocurrency exchange accounts will attract severe regulatory sanctions.
This is not the first time the CBN will caution banks on the adoption of cryptocurrency.
In 2017 a memo was issued to the public cautioning on the adoption of the currency.
What will become of the funds in the crypto currency accounts is yet to be seen however By this new directive financial institutions were reminded that dealing on Cryptocurrency or facilitating it's exchange is prohibited in Nigeria.