Read Time:
1 Minute, 44 Second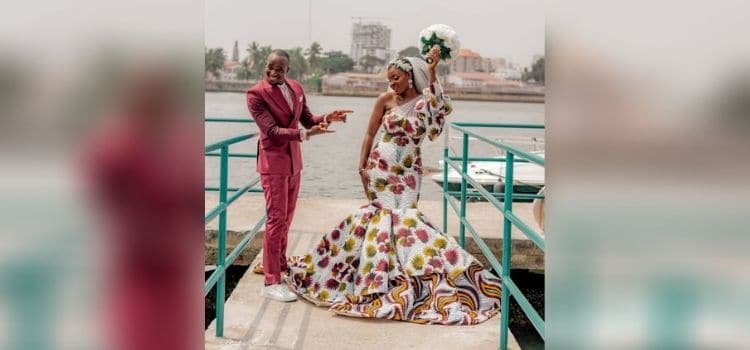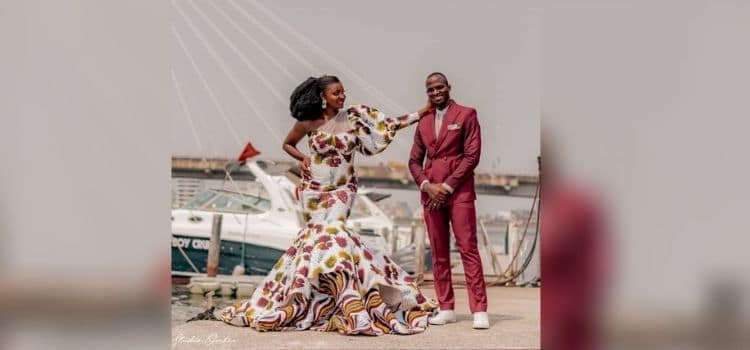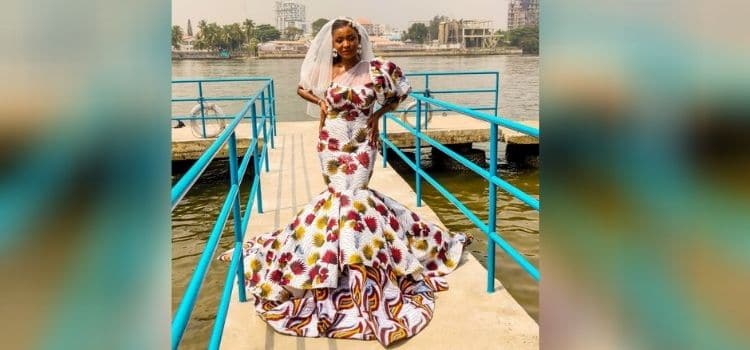 It is said that Saturdays are for weddings…from the mouth watering catering services to the exquisite venue of the reception or even the flavour that wedding guests add to the memorable day.
Now, you will agree that one thing stands out always and that's the bride, as everything revolves around her…take it or leave it.
In most climes, brides to be do a lot of shopping for the big day, and top on the list is the wedding dress.
Wedding gowns come in different styles and depending on the bride's preference but the one colour that comes to mind when the special dress is mentioned is…..you said it, white.
But lately there seems to be a shift in that trend from the conventional white wedding dress to Ankara or Isiagu wedding gowns; and we ask, are the designers now thinking outside the box or are they just now getting creative or the 21st century brides are now being adventurous?
Recently on social media, a Nigerian couple showed up for their church wedding in the traditional Igbo Isiagu suit and wedding gown. The bridal train wasn't left out, as they all appeared in Isiagu dresses looking all dashing and colourful. This left many social media users asking "to be or not to be"?
And just when we thought we had seen it all, social media went buzzing again with pictures of a bride in an Ankara wedding gown.
ait.live caught up with the bride who is now Mrs. Chioma Akanimo that damned the consequences and dared to be different.
However, will this be the new normal for wedding dresses in Nigeria? Will this make more Nigerians buy Nigerian? Will it change the narrative in the global fashion industry? Questions and more questions that only time will provide us with the right answers.
But are you getting married soon or you know someone who will tie the knot soon? I'm sure you're getting some ideas already, so now you know that impossible is nothing. Dare to be different!