Read Time:
3 Minute, 44 Second
Ayeni, a final year student of the Polytechnic, was to get married on June 19. He was killed on Thursday night, about a week to his wedding day
Shocking details of how Ebenezer Ayeni, President of the Christian Fellowship and a final year student of The Polytechnic, Ibadan, Southwest Nigeria, was shot, allegedly rejected by Ibadan Hospital based on 'no Police report' and died, have been made available.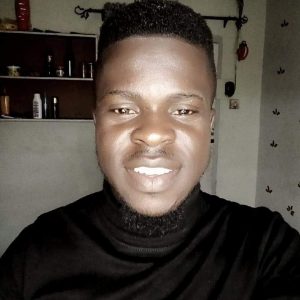 newsspitch report that Ebenezer Ayeni, who was preparing for his wedding on June 19, was killed on Thursday night by suspected gunmen, who invaded the Ojoo area of Ibadan.
The deceased was a second year Higher National Diploma student of Music, as well as the President of the Christian Fellowship in the school.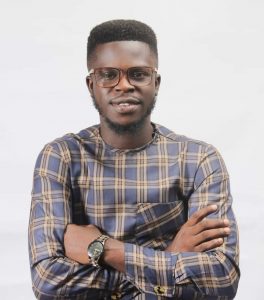 A source said that the deceased, who lived in the Bodija area of Ibadan, was shot by the suspected armed robbers while he was on a visit to see his mother at Ojoo.
The state Police Public Relations Officer (PPRO), DSP Adewale Osifeso, confirmed the incident on Friday, saying that the police responded to a distress call from residents of Oguntula area of Ojoo about 0100hrs on Thursday 10/06/2021, that suspected armed robbers had invaded the area and were creating havoc.
"At the point of reaching the crime scene, one Ebenezer Ayeni had already been shot and rushed to Oyemesi Hospital, along with Olayemi Josiah, who had sustained cuts on the head and neck", Osifeso said.
The PPRO said investigations were ongoing to apprehend the perpetrators.
His friend, Kolawole Amos Omole, wrote an emotional tribute on Facebook where he revealed how the hospital allegedly rejected pleas to treat Ayeni, who was rushed there after he was shot, because of Police report.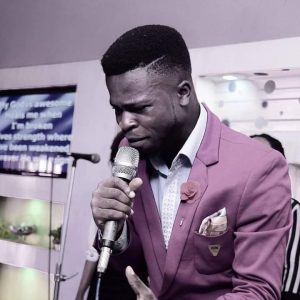 "Saying goodnight to a Friend who was in the Prime of his Noon was so Painful.
"Ebenezer Ayeni was here, a fine young man full of Energy and Purpose. He was a special kind of minister. He was not just Anointed, he was exceptional also. He gave his best in Rehearsals so that he could deliver the best.
"He was full of Love and Respect for ladies and gentlemen. He was hard working. He understood the language of Excellence and Consistency. He was indeed on his way to Mega Influence both in the Kingdom and in the Music Space.
"But unfortunately, his physical life was cut short by unreasonable men. The one(s) who shot him and the ones who refused to save him after he was shot because of Police report (as often reported). I can't understand how Police report would stop a medical personnel (who swore to preserve lives) from saving someone's Life in a safe environment."
Omole continued; "Just some three days before, we still had an interesting chat on WhatsApp. I committed about a Beautiful picture on his WhatsApp status and we talked about preparations for his wedding.
"I feel so sad and angry that my Friend had to lose his Life because of the wickedness of the man(or woman) who shot him on the one hand and the Negligence and Lack of Compassion and/or Capacity of the medical folks who were on duty at the hospital when he was rushed there for the saving of his Life, on the other hand.
"Human Lives matter. Human Life is a breathe of God and Humans Matter. Government and Medical Personnels, please let us treat people with Love and compassion.
"I pray for Comfort for Eben's Families and Friends at this time.
"I pray specially for Bunmi, who he was supposed to get married to on the 19th of this same month(few days away), that God alone will comfort you and strengthen you at this time and always. Our prayers are with you, our hearts are also with you dear friend.
"A gentle reminder::
We all need to be on our toes and get to work. Let us do what we are called to do when it is still day. I am bold to say that Ebenezer Ayeni did a Great job in those short years that he Lived. He Blessed us, he blessed the generations to come with beautiful songs and teachings.
"Thank you so much Eben for coming. We are so grateful that you came. We will see in God's Holy City, where there will be no weeping. No Sickness, No weakness, No robbers, No sin of any kind.
"We say Good Night to you Great Man